E.ON UK Travel Plan
November 02, 2007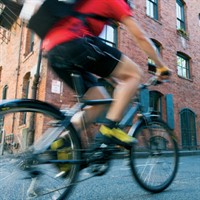 E.ON, the UK's largest energy company chooses Carshare Online software as an integral part of its Travel Plan. E.ON is one of the UK's leading electricity and gas companies and its product portfolio for domestic customers includes electricity, gas, online energy products and technical solutions for efficient energy and regenerative energy sources. E.ON produces electricity from a portfolio of world class power stations and is one of the leading names in green generation.
The adoption of CarShare Online travel sharing software will provide one of the solutions to manage traffic to and from E.ON's 100+ UK locations, whilst helping staff with their commute to work, and inter office travel needs. It will help to reduce polluting emissions, ease congestion and lessen overall demand for parking spaces. Single person car occupancy and unnecessary car trips will be minimised and alternative travel modes promoted through their Travel Plan.
The software was adapted to E.ON's very specific requirements, primarily to to enable very accurate management information and to give users their own personal carbon footprint reduction targets.
Carshare Online software is marketed by TRL, the leading transport research company in the UK. The software can be provided either as a managed service or as a standalone application. Organisations can join existing schemes or TRL can create a branded scheme especially for them.
TRL is currently offering a no obligation free trial of CarShare Online to all organisations. For further details, please contact the TRL Software Bureau on +44 (0) 1344 770758 or email softwarebureau@trl.co.uk. Issued by Carshare Online Press Office: Email info@carshare.uk.com